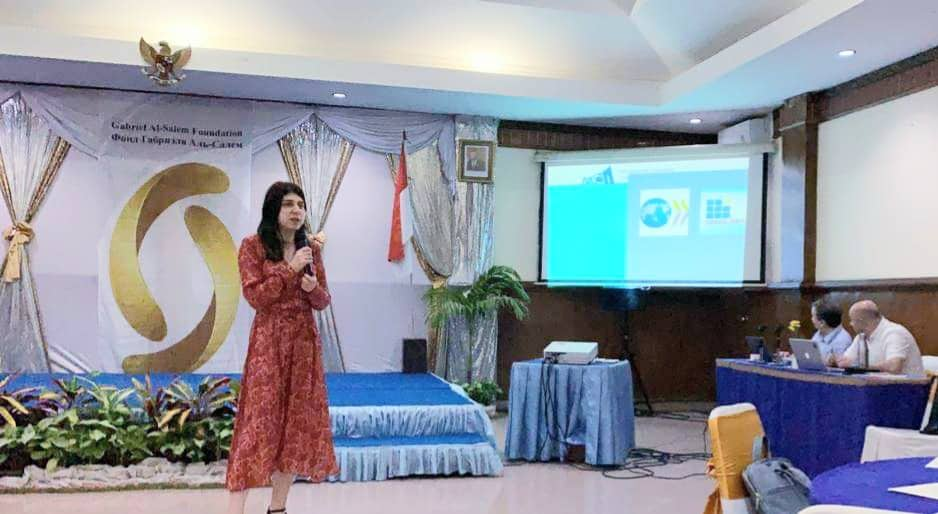 Due to the current situation in the world (the global pandemic) Business Consulting and Investment Company MCI Group feels social responsibility and is ready to offer its services to different types of business online:
Business diagnostics
Business Consultations  in a real time
Strategic planning
Outsourcing of  Marketing, management, finance, sales growth and legal services
Due to the high demand, the company reserves the right to consider each case within a reasonable timeframe providing information regarding the amount of time it will take to process submitted case. To sign up for online consultation call to our strategy development manager Eko Tsirekidze +995 574 203 181 Monday to Friday 10:00 a.m. – 06:00 p.m.
Throughout its operation timeline, MCI Group has garnered numbers of international recognitions, including recent award in an international category "Social Reform and Poverty Reduction" – "Best Social Reform and Poverty Reduction" 2020 Bali, Indonesia.
MCI Group has won the 2019 International Consulting Projects Competition: "Consulting without Borders: Sustainable Development" by the Gabriel Al-Salem Foundation, this time in partnership with BEDO-Bali in category "Social Reform and Poverty Reduction ". The company was awarded the prize for the best performance of a year in management.
MCI Group is a consulting company and invests in a variety of business areas. It is distinguished by innovative approaches and is open to international markets. MCI operates on international basis and provides a full range of business services: investment, management, marketing, sales growth, finance management.
MCI has implemented important projects in different sectors. Our portfolio includes management outsourcing and investments in largescale companies. Through the synthesis of the complete business package (managerial, financial, legal, sales, marketing, investment) we have a new, different vision with full observance of objectivity and professionalism.
We cover almost all sectors: distribution and manufacturing ( food, furniture, household, chemicals, building materials, metal constructions, hydro stations, cosmetics, service, fashion), healthcare, mass media, hotel management, financial institutions, digital business, construction, retail, etc.
The international competition "Consulting without Borders: Sustainable Development" was held on the island of Bali in Indonesia. MCI, along with its partner company, read a masterclass concerning the consulting project and discussed its innovative results. Expert consultants as well as representatives of the public sector from different countries attended the conference.
Ketevan Asanidze, CEO of MCI Group, says that she has achieved this result with constant progressive changes and well-chosen, strong partners. It is a great responsibility for her to represent Georgia on the international stage among the giant countries for the second time in this competition. Moreover, in the history of most developing countries, such results as these are the economic advancement of the population and the creation of wealth, which in itself responds to the MCI's mission in the Georgian market.
In 2015, MCI Group received a joint award from the Gabriel Al-Salem Foundation and EBRD for excellent consulting project implementation in Istanbul, Turkey. MCI was first to implement full internal management project in Georgia. It was an innovative decision covered both by local and international media.
The 2019 project solution is linked to innovative partnerships and a synchronized chain of management methods, which has had an impact on the strategic planning and execution of the concerned sector across the country and radically changed the strategy with an open series of new reforms within this particular sector.
The annual competition from the Gabriel Al-Salem Foundation "Consulting without Borders" carries out integration of best world practitioners into consulting and business services, as well as encourages establishing open professional and cultural relationships between business and business participants. The co-host of the event was BEDO-Bali, a small and medium-sized business support organization that shares social and environmental responsibilities in Indonesia.
9 April, 2020
Sources:
Radio imedi posts:
https://www.facebook.com/radioimedi/posts/1613242235466786?__xts__[0]=68.ARCkLb-sp4b9x3lcJT2bOleyjI8wxrf59lVese6pOOHFTNMe7820VlGySPExk33eukmYb7rJHysthd54JlelyQLayFHemdCOeFGkoO0wgU5PZvipX4MDwaALTXPd1miT9A4wbtJC5mKVKlla7kaBCfyiv3Tw8TaQfOz8DNEX7OM07Y496Hh2biqrGBBfiaMjgryBXMJgmNHjY9fCvOoc-OK4_bayFdXygKEcVfaLqr11PHYc3N8C9U9S6M5HgoTqC1KQOpzvG9Fl02XS1cDvBlIdw7HaRjALYuEQFW_eB8mxYQynSu3Pa-L35KncrZAPdE37bS0b3ijfaQ9PuEbTDE3t4cyFvZpyTrtEx0nCeYH4iRIJ1tj50GXZ4-jz_PmlNFjIkXtPRFyaRWT292qohrZdVoOmQyDpzQHXkHPzmVuyPLKEijlqMvFUgaZACd0smLPmxcarPxuinBPws9UigKslhe-dHb65G77O3Vwlo6GhmRmMYASfVO5X&__tn__=H-R
OKmagazine story:
http://www.okmagazine.ge/index.php/component/content/article/1-akhali-ambebi/21016-ok-sakonsultacio-sainvesticio-kompania-mci-konsultaciebs-onlain-rezhimshi-ganagrdzobs?fbclid=IwAR3nNIWxiKE2j_DuteEjDRck1Kbz3kX1xcuCYyoW3QmlF6IzqB-quQezb_w