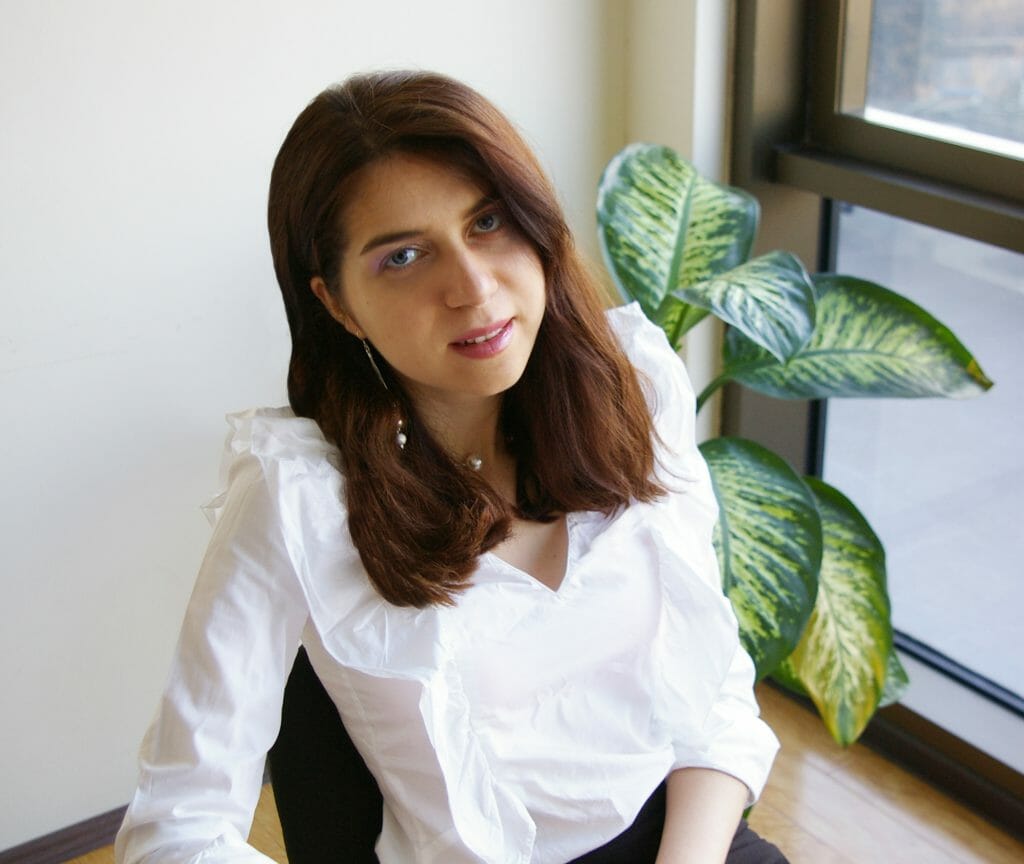 The FINANCIAL — Announcing openly difficulties and sharing accumulated experiences in public is the best way to develop. It will prevent mistakes and enable to learn from others. Based on our experience, there are number of barriers companies are usually facing in developing their business.
Obstacles of business development
❖ Mismanagement and low efficiency of our employees (including emotional intelligence).
❖ Unsuitable selection and management of clients and investors.
❖ Inadequate integrity in teams.
❖ Ineffective business parameters, slow decision-making that leads to financial loss.
❖ Problem of maintaining good quality service during portfolio growth.
❖ Inability to achieve financial results within pre-defined timeline.
❖ Instability of local economy and difficulty in "expensive" money management
❖ Limited external business relations and lack of international practice-sharing
❖ Lack of strategic and operational know-how of entering new markets
❖ Insufficient level of public-private partnerships
❖ Restrained management innovation stemming from various reasons such as: informal economy, limited business development opportunities on the part of financial institutions, frozen industrial indicators, incoherence in macro-economic strategic planning and implementation, low level of business risk-taking.
Strategy Declared
In short, we have established a practice similar to a doctor-patient relationship. Just as a patient visits a doctor for a check-up , our clients visit us the same way and we give them receipts.
MCI Values: The idea of establishing our company was to enter, manage and invest and so we started with full package consulting services that will take our partner companies to a new level. Package includes: Management, finances, marketing, sales, investment, international integrity.
The diagnosis of business was decisive for its further strategic development. Diagnostics requires complex competences and thinking. Executing specific operating plans and synchronizing actions is the key. The focus was on user trust and our trust with our employees. The focus covers financially justified and original decisions for partner companies.
MCI Group is a business consulting and investment company oriented on innovative business development. Partner to existing or potential business in management, consulting and investments that offers diverse, financially justified solutions made individually. During consulting projects we are looking for strong, highly qualified partners. They will become our potential shareholders in a way through indirect and direct investments.
MCI has implemented important projects in different sectors. Our portfolio includes management outsourcing and investments in largescale companies. Through the synthesis of the complete business package (managerial, financial, legal, sales, marketing, investment) we have a new, different vision with full observance of objectivity and professionalism.
We cover almost all sectors: distribution and manufacturing ( food, furniture, household, chemicals, building materials, metal constructions, hydro stations, cosmetics, service, fashion), healthcare, mass media, hotel management, financial institutions, digital business, construction, retail, etc.
The main mission of our company is to run and develop international business and manage investment portfolios.
With today's experience and tomorrow's vision of business management, we provide the basis of business sector, making consulting a vital part of successful business.
• For partners and shareholders MCI is the most preferred, innovative business partner in consulting and investments.
• For employees we suggest the source of pride, because each one has a comfortable and modern working environment for continuous professional and career growth.
We have our Green strategy by producing and developing the service which will be always demanded, stable, sustainable and flexible, by maximizing a value for: shareholders, partners and the environment.
Innovations, different vision, persistent changes, intelligence and business attitude, direct and open relationships, simple concepts and decisions, revolutionary steps to change sectors throughout the country scale – it was our way of success. This helped the partner companies increase 100% their profits. This is the reason why we and our partners continue to grow.
Business diagnostics and strategic plan, management outsourcing, investment
In general, small and medium businesses seek to overcome problems through mobilizing solely internal resources.
However, there is another solution – business consulting, practice that has the successful history in North America, Europe and East Asia.
Consulting allows the study of internal and external business problems and finding solutions, or the ability to discover new potential, strategy and visions. Through business consulting, the company objectively assesses its position, opportunities, and shares the existing experience on the market.
Initially we perform client company's diagnostics, create strategy and forecast for the next 1-3 years, and as the last stage we do management outsourcing to execute the strategy plan based on international and modern principles of doing business. We Invest in a real business throughout the world.
Advantages of management outsourcing: Management team professionals with experience of implementing multi-profile projects. Customers focus on the new growth strategy through hiring management consultants – they reduce risks, increases performance indicators, speed and efficiency. The consulting company holds strategic information on all sectors, thus boosting client companies to leave the comfort zone.
Attitude and Approach
There is no stronger weapon than good faith and sincerity to achieve success. we are equal team based on integrity team working principles, with different talants, goal-oriented towards strategy and its measurable execution, with sense for modern demand and ability to offer future product trending on the market, with innovative findings, we pressure brains to exceed limitation and take revolutionary steps- this is the set of attitudes and practices that will help every company leap to its success and go with big steps.
Good Manager
Good managers have a team of best staff and partner companies around it.
They gather and motivate team members with different skills, support development of their best abilities. Nowadays power is in the team work. When you create a team where all the leaders have different strengths, it creates great value in business and the company is successful. This value is converted into money.
As for the partner companies, managers plan: segment, positioning and whom to attract around them. They have to act on the win-win principle.
Managers should be able to correctly identify personnel and look for teammates, should be thoughful during brainstorming, but very light and flexible during actions.
Managers must be mindful of modern thinking and capability to easily adapt to modern market changes. Ensure that the business cycle is serving the purpose and financial resources are allocated optimally. Adjust the priorities correctly and have a systemic vision. Managers have to has original, modern decisions and do not act in a narrow vision. Sometimes it is necessary to take radical decisions. Give team members the freedom of thinking and the right delegation.
Managers have to recognize merits of employees and in case they encounter difficulties, be supportive. In some occassions managers need to deposition them. It is important to develop capacities of teammates (as well as partner companies) and gradually create trampolines for them.
Managers create kind of space-company , a brand , which is loved and exiting for everyone .
Manager's profession is very similar to chess: if figures are not moving correctly, you will not win the game.
Our Awards, activities
WOBI Milano – Honorary Participant of Humanification, Psychology of humanity in business- World Business Forum organized by WOBI Milano.
Milan, Italy, 2017.
OECD Paris – Member , Green investment forum organized by OECD . Paris, france 2017
Uniglobal – Member, Global investment forum- gaining competitive advantage organized by Uniglobal . Georgia, Tbilisi 2017
Gabriel Al-Salem Foundation -Best Consulting Project of the Year , Best Performance in Management outcourcing . Istanbul, Turkey 2015.
Several Ongoing Projects
Below are few examples of ongoing consulting projects in different business sectors
MCI masterclass offers intensive seminars: Giorgi Chavchavadze "Business Administration ( management, finance) ", world known trainer Michael Bang "Sales and Services", Hiruma Yasuo, former president of Komatsu Limited "Kaizen, and Quality Improvement". You can buy video seminars from the official website. Closed for investment.
To the client company "Best Invest", we provide investment planning, management and extension of distribution channel. We create the sustainable system and develop export opportunities.
"Best Invest" is a distribution company in the field of real estate building. It is developing through the growth of the construction sector and extends its portfolio over time. The company is open for investments.
To "Sachkhere Medical Center" MCI Group provides management restructuring, marketing research, financial growth plan, implementation of the strategic plan, allocation and development of internal business units.
"Sachkhere Medical Center" is the high-tech medical center with full package of medical services.
Furthermore, MCI Group works with the "Sachkhere Garden Hotel Complex" in setting strategic development plan and its execution.
To "Zaraphkana" MCI Group works conducts marketing research and strategy elaboration, budgeting, production planning and development.
"Zaraphkana" is a unique, high-tech jewelry enterprise with its own network of stores.
Service Fees
The tariff for business consulting products starts from 15,000 GEL, depending on the consultancy objectives, business specifics and scale. For most of the consulting projects we benefit 50% co-financing of European Bank for Reconstruction and Development.
Industry 4.0 – Management Consulting Future
Nowadays industry 4.0 revolution takes place all over the world. This is why we are actively implementing new, innovative projects together with our partner companies in the field of digitalization. Our partner companies are correctly chosen, special and different.
Existing 5 years of management experience (we have managed to cover almost all sectors of the market) allows MCI Group to expand its activities to the international market, thus promoting our know-how and supporting larger number of companies develop their full capacities. For radical breakthrough and growth in a year and a half, most of our capital and activities will be transferred to other markets. For reinsurance purposes, we are entering several markets simultaneously.
Ketevan Asanidze- MCI group CEO
Source: https://finchannel.com/business/149-press-releases/75573-hunting-innovative-ideas-mci-is-moving-to-other-markets